A Home Away From Home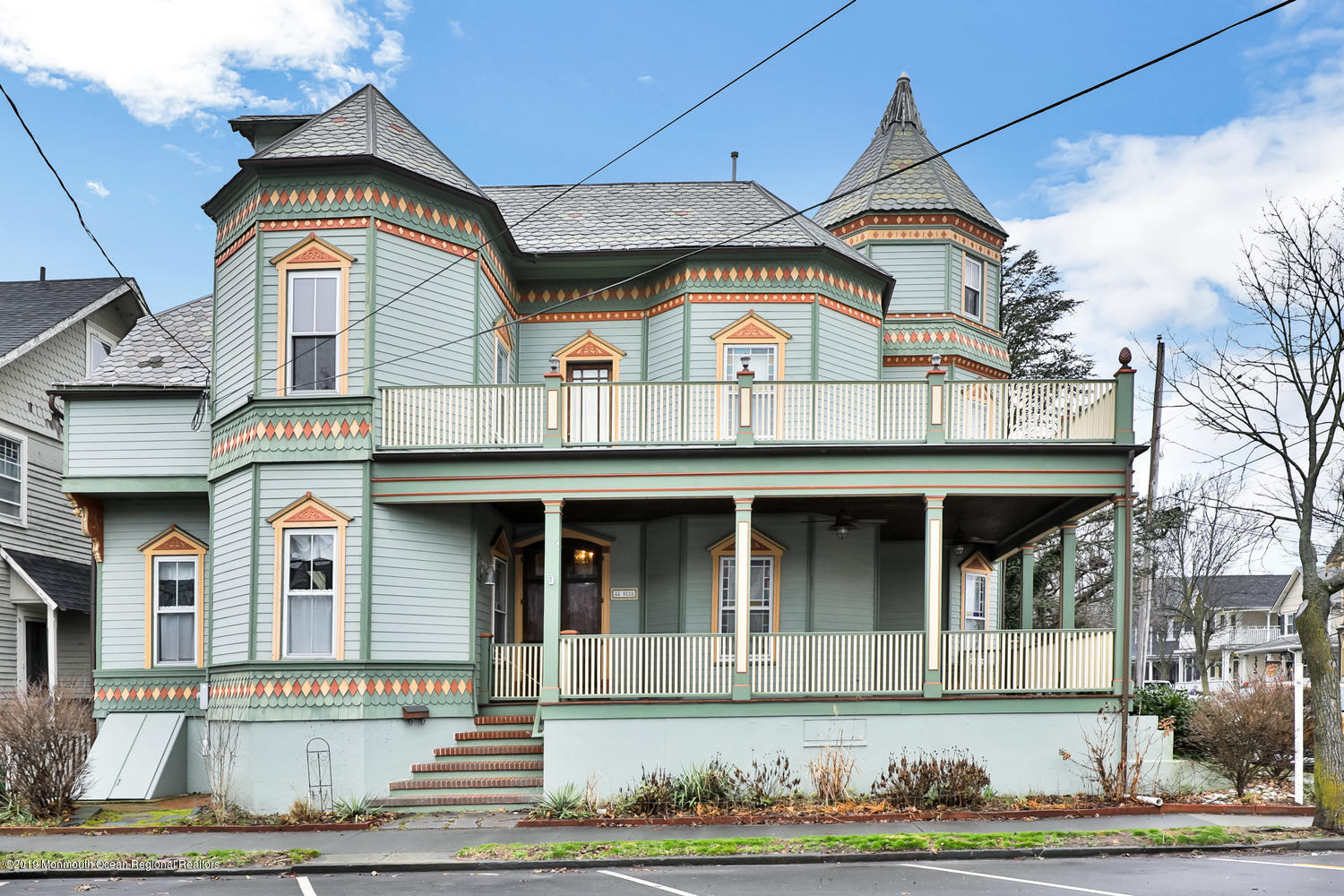 The house in springtime.
Welcome to the charming seaside town of Ocean Grove, New Jersey, where relaxation meets coastal elegance. Nestled within this idyllic community is the delightful vacation rental at 44 Webb Avenue. This beautifully appointed, three-story Victorian house offers a quintessential summer retreat for those seeking a peaceful and rejuvenating getaway. Boasting six bedrooms and three bathrooms, this meticulously maintained home provides ample space for large families or groups of friends looking to create lasting memories.
Stepping inside, you'll be greeted by a seamless blend of timeless architecture and modern comforts. The spacious living areas feature high ceilings, large windows, and exquisite hardwood floors, creating an inviting ambiance. The fully equipped kitchen offers a perfect setting for preparing delicious meals, while the adjacent dining area provides a cozy spot for shared feasts. Outside, a charming wraparound porch awaits, complete with a private deck, barbecue grill, and ample seating, perfect for enjoying warm summer evenings or hosting delightful gatherings.
Located just steps away from the beach, this house is a beach lover's paradise. Wake up to the soothing sound of waves crashing on the shore and spend your days soaking up the sun, building sandcastles, or strolling along the boardwalk. Ocean Grove itself is a vibrant town, known for its historic charm, quaint shops, and a wide array of dining options. Explore the picturesque streets lined with colorful Victorian homes or take a short drive to nearby attractions such as Asbury Park's lively entertainment scene or the vibrant shopping districts of Bradley Beach.
Whether you're looking for a tranquil seaside escape or an adventure-filled vacation, 44 Webb Avenue offers the perfect base for exploring the wonders of Ocean Grove and its surrounding areas.
Book your stay now
and indulge in the beauty of the New Jersey coast while creating unforgettable memories in this delightful vacation rental.